Fire Season 2023
We are into the 2023 fire season which runs from April 1st to October 31st.
Here are the details for the 2022 fire season:
Total wildland fires in the province of Ontario: 275
Total hectares burned in Ontario: 2560
A very quiet fire season, but not record setting. Recent comparable examples include:

2004 (432 fires/1,617has)
2008 (342 fires/1,316has)
2014 (303 fires/5,386 has)

Over 2,400 of the hectares burned last year occurred in the Northeast Region.
And for comparison 2021:
With a total of 793,325 hectares affected by wildland fires across the province, the 2021 season set the annual record for hectares burned in Ontario.
Other notable seasons with respect to the total number of hectares burned include:
2011 – 635,374 hectares
1961 – 623,465 hectares
1980 – 560,330 hectares
With a total of 1,198 fires during the 2021 fire season, we did not break any records for the number of fires. The figure for the most wildland fires in a season: 2,092 was set in 1976.
Total number of wildland fires by region

Northwest Region – 989 fires
Northeast Region – 209 fires

Total hectares burned by region

Northwest Region – 779,658 hectares
Northeast Region – 13,639 hectares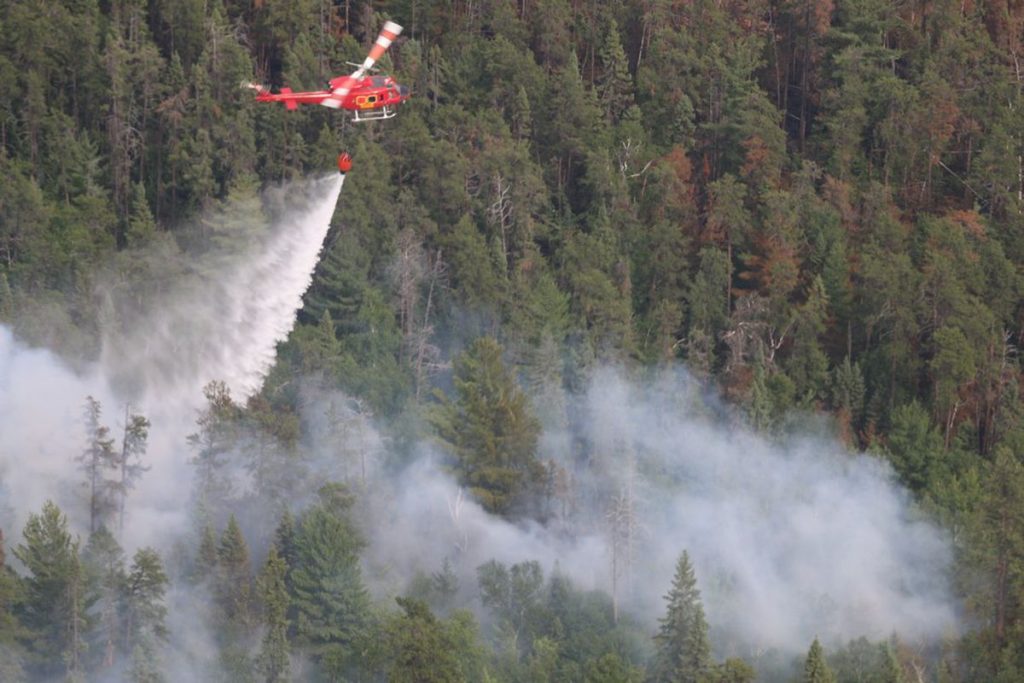 The Ontario government is ready to respond to this year's wildland fire season.
Up to 800 fire rangers – with the ability to bring in more as needed – and a support staff of more than 500.
A fleet of specialized aircraft used to suppress wildland fires and transport staff across the province, including nine water bombers, six twin otters, five turbo beavers and eight helicopters (7 EC 130's and 1 B2 owned by the ministry and access to more under contract) used for fire suppression and to move crews and equipment.
Fourteen fire management headquarters, two regional bases and one provincial co-ordination facility.
Those enjoying the outdoors are reminded to ensure that campfires do not get too big and are fully extinguished at the end of the evening. Taking simple preventative measures is the simplest way to reduce the risk of fires getting out of hand. NOTE that each year roughly half of all forest fires are caused by people.
Ontario is an internationally-recognized leader in wildland fire management