Phragmites Project
Phragmites Control
We need your help!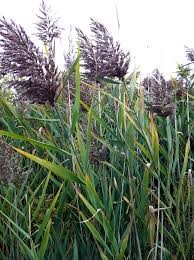 Phragmites, a European subspecies of the common reed, was imported to Canada as an ornamental grass for gardens. It unfortunately developed a habit of taking over ecosystems here, forming large dense strands of thatch that threaten Ontario's wetlands and beaches.
One of the most aggressive invasive plants, Phragmites forces out native species, consuming water and resources. It even secretes toxins into the soil that make it impossible for other plants to survive. The result – thick stands of Phragmites thatch that block other plants, destroy wildlife habitat and block access to the water.
Directors John Bell & Jennifer Spiess attended a workshop put on by Georgian Bay Forever to find out more about this invasive plant and what it means for the Key River Area. The good news is that there are very few confirmed stands of this invasive reed in our area. In the fight against phragmites, prevention is easier than removal so that is great news.
However, John & Jennifer noticed some small stands along the Key River. Over the next few weeks, they determined that except for one stand, they are thankfully NOT the invasive subspecies. They are in fact, the native, non-invasive subspecies.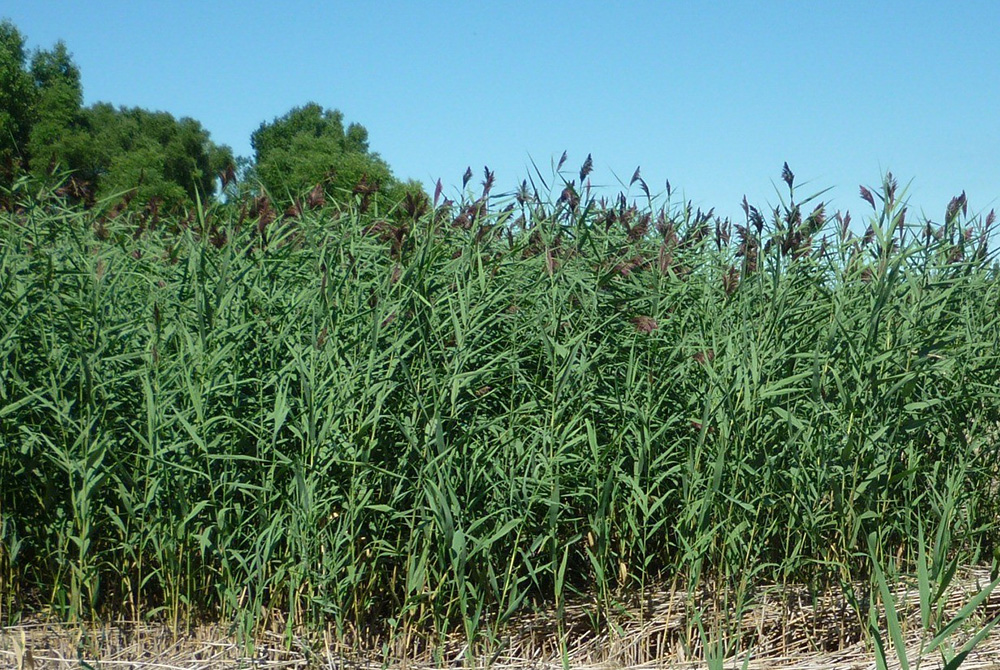 A remediation plan is underway on the one stand of the invasive species was found.
YEAR 1 – 2019
In winter, seed heads from the previous summer were cut and burned.
In summer, phragmites were removed in the harbour twice by Jennifer Spiess, John Bell and Rich Gane. The removed plant material was killed by storage in heavy-guage black plastic contractor bags in hot sunlight for several weeks and then the residue was burned.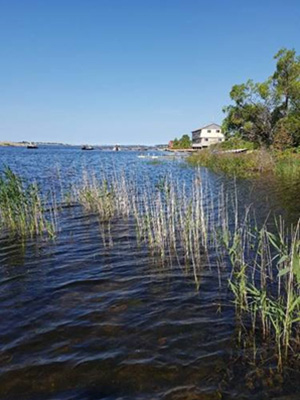 YEAR 2 – 2020
We saw very little regrowth of phragmites in 2020 (see photos). Only one removal and disposal was required in September, 2020.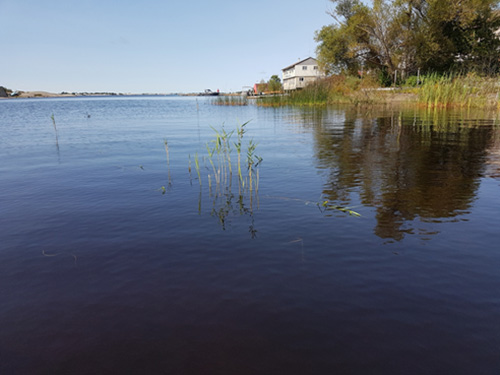 NEXT STEPS
Over the next few years, we will keep an eye on this patch and remove and dispose of the phragmites as required. Also, we plan to do further surveys of spots where there maybe invasive phragmites out in the bay.
If you would like to help out, contact Jennifer Spiess (jennifer@spiess.ca).
For more information on invasive phragmites, see: Overview on invasive phragmites from GBF