In Memoriam – Victor Lorentz
Long-time Key Harbour Resident Vic Lorentz passed away on November 15, 2021 after battling cancer.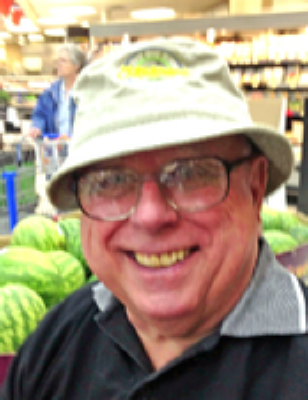 Survived by his wife Carol, his son Victor Joseph Lorentz and his sisters Lorraine (husband Stephen) Hallissey and Betty-Ann (husband Don) Byrne. Brother of baby James Albert Lorentz of Timmins Ontario (born and died 1942). Loving son of Victor James Lorentz and Johanna Madeline Lorentz (nee Shulist). Victor peacefully passed away with family at his bedside.
Sales and marketing were his strengths, working his way up through various sales positions in a variety of corporations to vice-president.
Victor had a passion for boating and fishing, relishing his great catches and the fun times spent with his friends. He was an avid reader of novels and was known for his quick wit, his infectious laugh while heaving his shoulders, his love of cigars and a good game of cribbage. His interests also included flying, achieving a Private Pilot's Licence.
Cremation has taken place and a private family gathering will occur to spread the ashes in the Key River, where Victor longed to be. Plans are for a Celebration of Life at a later date.
Donations, if desired, may be made to
Bethell Hospice Foundation
15835 McLaughlin Road
Inglewood, Ontario L7C 1H4.
Gone Fishing
  I've finished life's chores assigned to me,
  So put me on a boat headed out to sea.
  Please send along my fishing pole
  For I've been invited to the fishin' hole.
  Where every day is a day to fish,
  To fill your heart with every wish.
  Don't worry, or feel sad for me,
  I'm fishin' with the Master of the sea.
  We will miss each other for awhile,
  But you will come and bring your smile.
  That won't be long you will see,
  Till we're together you and me.
  To all of those that think of me,
  Be happy as I go out to sea.
  If others wonder why I'm missin'
  Just tell 'em I've gone fishin'.
                         ~ Delmar Pepper