New Online Tool for Reporting Spills and Pollution
September 9, 2021
The Ontario government has made it easier for the public to help protect the environment by introducing a new way to report spills and pollution incidents. In addition to the existing Spills Action Centre call line, which is available 24/7, the public now has a user-friendly online option to quickly report occurrences of illegal waste dumping, improper pesticide use, and pollution on land, in the water or air.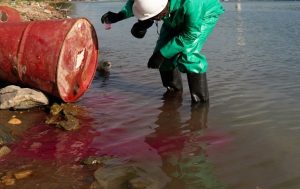 This new digital reporting system can be accessed via computer and smart phone and allows users to upload photos and videos so that quick action can be taken to mitigate potential environmental damages and keep our communities safe.
Need to report a spill? Please call 1-866-MOE-TIPS (663-8477) or use the online reporting tool here.